Bug Week 2023 is July 24-29 and we will be having in-person events as well as a photo contest.
UConn Extension's Bug Week is right around the corner, and we have programs for the whole family.
If you have questions about any of our programs, please email us at bugweek@uconn.edu or call 860-486-9228.
Bug Week programs & activities you can participate are listed below with the registration form. We also have online opportunities available.
Insect Wonders at the Farm
Date TBD
All-Ages Event | Spring Valley Student Farm, 104 Spring Manor Road, Storrs, CT

This event is FREE and open to the public
Come learn about the many different bugs we share our Spring Valley Student Farm with! Enjoy activities for all ages including a bug tour, participate in a farm-wide bug hunt, learn about important pollinators, attend our tick informational session, build a bee hotel, test your knowledge with Bug Jeopardy, and much more!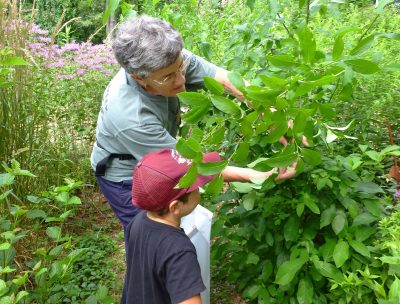 Bug Walks
Cate TBD
All-Ages Event | Middlesex County Extension Center, 1066 Saybrook Road, Haddam, CT, 06438

*The rain date for this event is Thursday, July 21st from 10 AM - 2 PM
This event is FREE and open to the public
The program will include three bug hunts in the Extension gardens as well as displays of live insects which have been found in Connecticut. All ages are invited to attend and explore the wonderful world of insects. This program is supported by the Higganum Grange.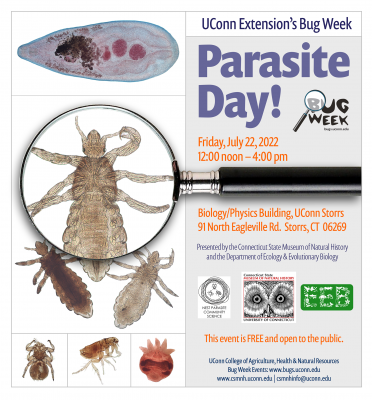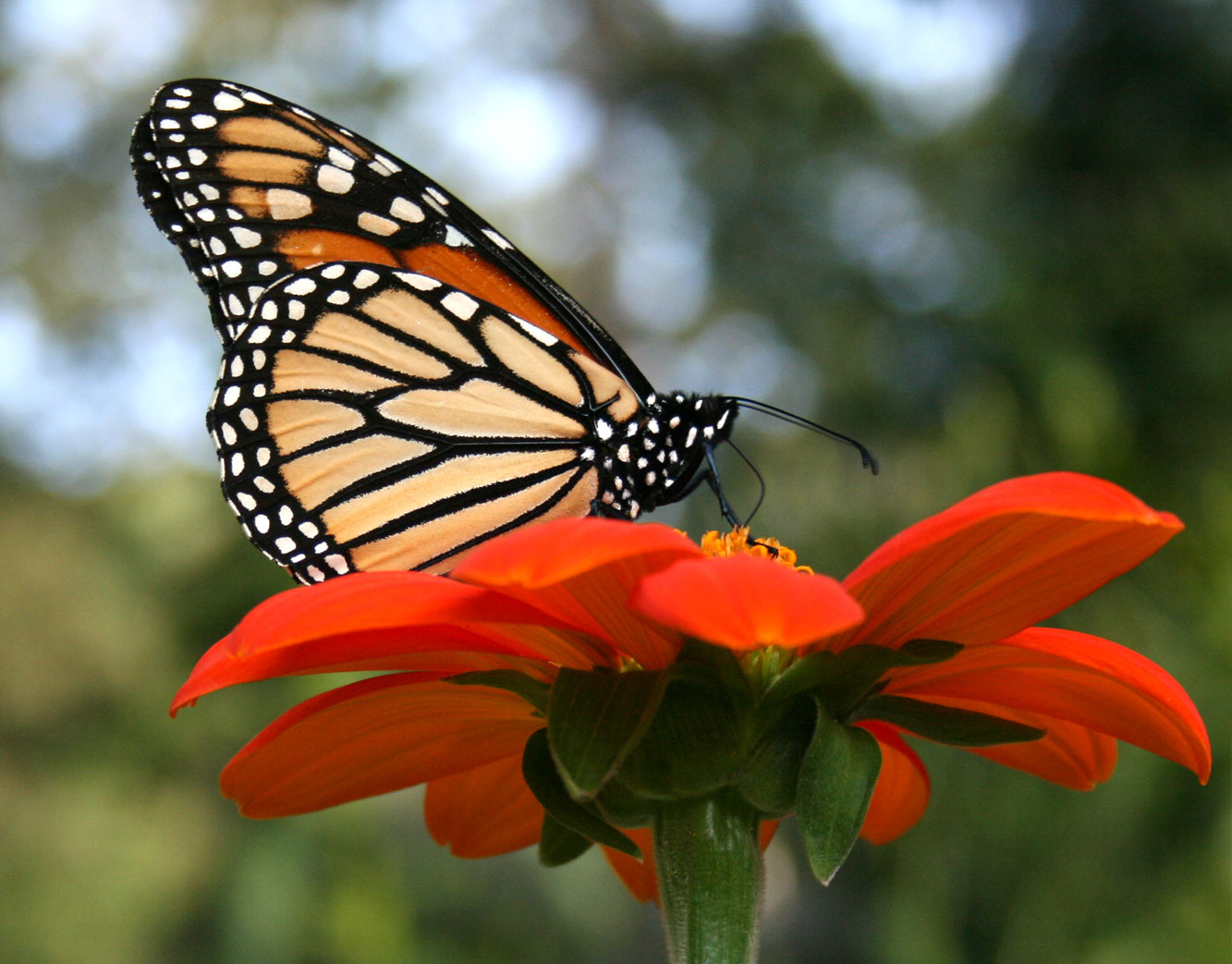 Bug Week at the Connecticut Science Center
Date TBD
All-Ages Event | Please visit the Connecticut Science Center for ticket prices and social distancing guidelines.

Lots of things are buzzing around at the Connecticut Science Center during Bug Week. Spend some time in the tropical Butterfly Encounter, participate in bug-themed Live Science programming, come hear a bug themed story during Story Time, and be sure to explore what is flying around the Rooftop Garden.
Please contact the Connecticut Science Center for information on visiting.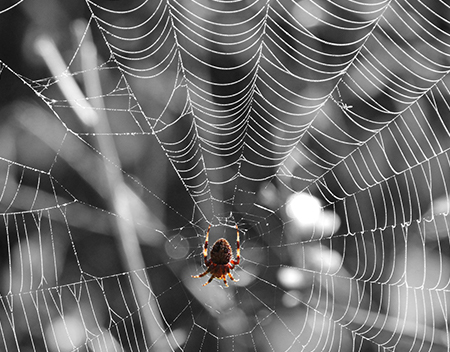 Photo Contest
Details can be found on our Photo Contest page.
A photo contest is being offered, with three categories: junior, senior and professional. One entry per person. All entries must be a photograph of a bug or insect in their natural environment. Winning photos are highlighted on the Photos Page of our website!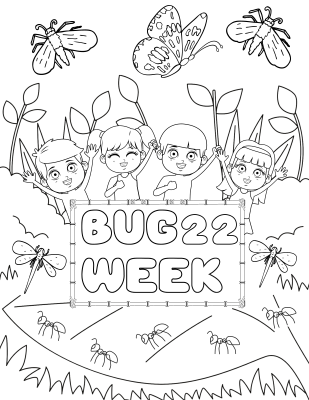 Bug Week 2022 Fill in Picture
Give life to the picture by adding color to celebrate Bug Week 2022!
Download the image by clicking here.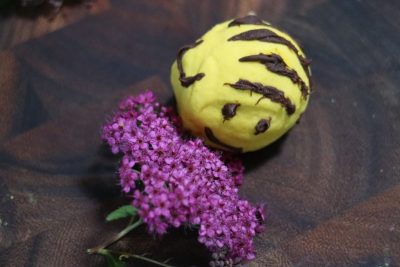 Bee Cake Pops Recipe
Celebrate our pollinators by creating cake pops and then eating them! Even better, learn about the importance of bees while you do it.
Click here for the recipe.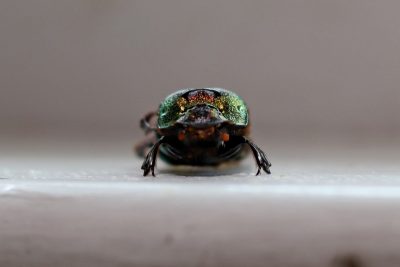 Close up with the Rainbow Scarab
Get a good look at, and learn more about the beneficial Rainbow Scarab. This dazzling dung beetle that can be found around our very own state of CT!
Visit the page by clicking here.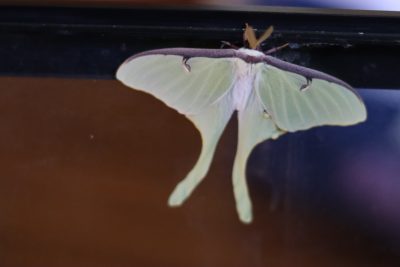 Online Insect Quiz
Whether you want to learn more about the amazing world of insects or brag to your friends about your insect knowledge this quiz will test your skills. Just like in nature, only the strong will survive.

Click here to play!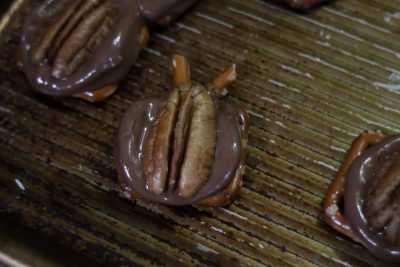 Sweet and Salty Beetle Cookies
Sweet and salty caramel, pretzel, and pecan cookies that look like they are about to crawl off of the tray. Learn facts about the most diverse group of animals on the planet while you chow down.
Click here for the recipe.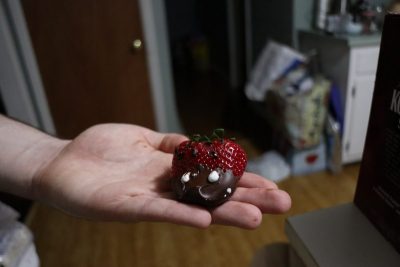 Strawberry Ladybugs
Ladybugs make everyone smile. Not only are these beetles cute, but they are valuable beneficial that protect our garden and are shrouded in myths and legends. Learn about what makes lady bugs so awesome before chomping into a strawberry version of one.
Click here for the recipe.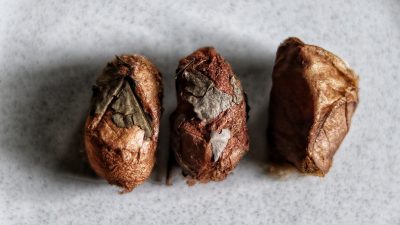 Up Close with the Luna Moth
Huge, green, and beautiful, the Luna Moth is a sight to behold. See this moth break out of its shell to face the world, all while learning what makes these animals so amazing.
Visit the page by clicking here.