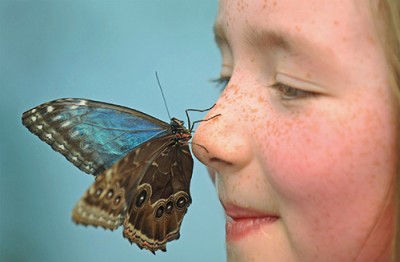 Are you looking for more bug related activities, and can't wait for Bug Week? We've pulled together a few things of interest for you:
WayBack Burgers is offering Cricket Milkshakes. WNPR and the Daily Share both had news stories about it. The milkshakes are only offered for a limited time, stop and visit a Wayback Burger before September to try one.
The "Flutter Zone" is a special exhibit of live butterflies from Asia and South America at the Maritime Aquarium at Norwalk. The Aquarium is also offering 'Flight of the Butterflies' in IMAX through September 7th.
---